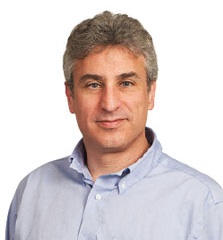 Dr. Jaime Modiano is the lab principal investigator. He hails from Mexico City, where he graduated from the baccalaureate program at Colegio Columbia. He did undergraduate work in Biomedical Sciences at Texas A&M University and completed his veterinary training and PhD in Immunology through the Veterinary Medical Scientist Training Program at the University of Pennsylvania, followed by a residency in Veterinary Clinical Pathology at Colorado State University and a post-doctoral fellowship at the National Jewish Center for Immunology and Respiratory Medicine. Jaime's first faculty appointment as Assistant Professor was in the Department of Veterinary Pathobiology at Texas A&M. He then returned to Denver where he was Associate Professor of Immunology at the School of Medicine and Full Member of the of the University of Colorado Cancer Center, as well as Senior Scientist at the AMC Cancer Research Center. In July of 2007, Jaime joined the College of Veterinary Medicine, School of Medicine, and Masonic Cancer Center at the University of Minnesota, where he continues his research program as Alvin and June Perlman Endowed Professor of Oncology and Comparative Medicine and Director of the Animal Cancer Care and Research Program.
Between 2001 and 2003, Jaime also served as Director of Cancer Immunology and Immunotherapy for the Donald Monk Cancer Research Foundation. He is a partner at Veterinary Research Associates, LLC, providing consulting services for investigation, development and implementation of diagnostic and therapeutic solutions for the health care industry. He is a founder/scientist at ApopLogic Pharmaceuticals, Inc, a biotechnology company focused on development of cancer therapeutics. Jaime's research program has had uninterrupted support from federal and private sources for 20 years, leading to co-authorship of more than 300 scientific papers, abstracts, presentations, and book chapters focused on various aspects of immunology, cancer biology and genetics, and therapeutic innovations for cancer. His work also has led to various patents.
Jaime is married to Dr. Michelle Ritt, a diplomate of the American College of Veterinary Internal Medicine who is Associate Professor of Internal Medicine at the University of Minnesota College of Veterinary Medicine. They share their home with Dashiell, their Gordon setter.
To contact Jaime click here.
This article has been originally published in Modiano Lab of the University of Minnesota.